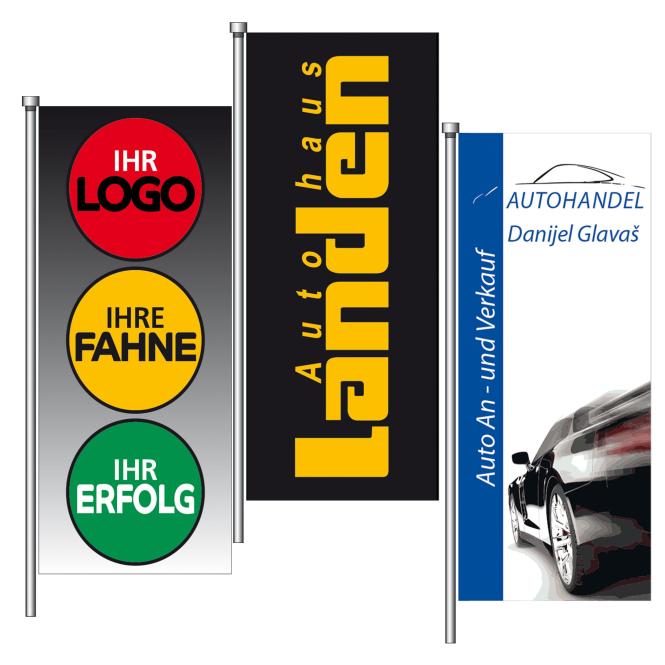 Flag with your imprint | 120 x 300 cm
• 4-color digital imprint
• Size: 120 x 300 cm (W x H)
• Additional layout costs: € 30,00

Delivery with printing of brand logos only possible to authorized dealers.
For all flagpoles with outriggers, the flags must be provided with loops or hemstitch at the top, please indicate when ordering which variant you need!

Note:
Also with the good fabric quality and a proper handling, a flag has an approximate durability of 6 months.
read more
• 4-color digital imprint
• Size: 120 x 300 cm (W x H)
• Additional layout costs: € 30,00

Delivery with printing of brand logos only possible to authorized dealers.
For all flagpoles with outriggers, the flags must be provid