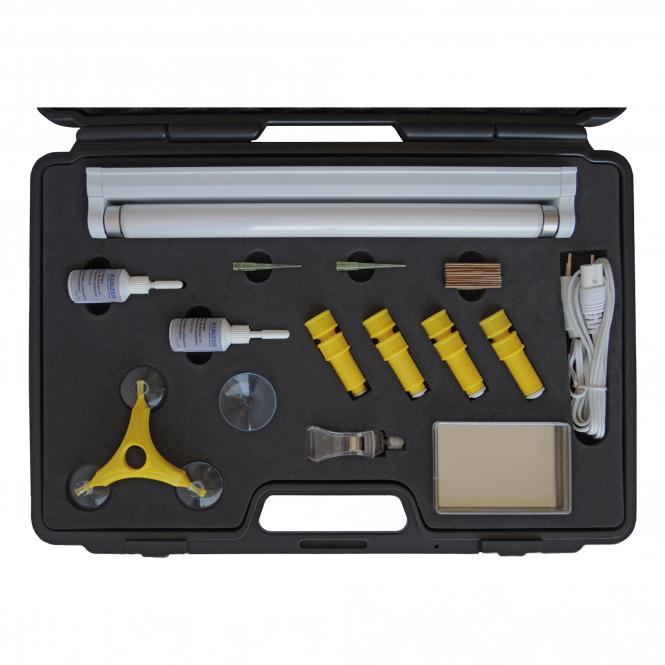 Windscreen Repair Set, 120-pieces
• packaging unit: 1 SET
• In the suitcase
Repair kit for professional filling and smoothing of minor damage (e.g. rockfall) on windshields. By positioning adapter the resin is injected precisely and fills the damaged area completely. Hardening takes place by the supplied UV lamp optimally and effectively. The damaged area must then be polished.
read more