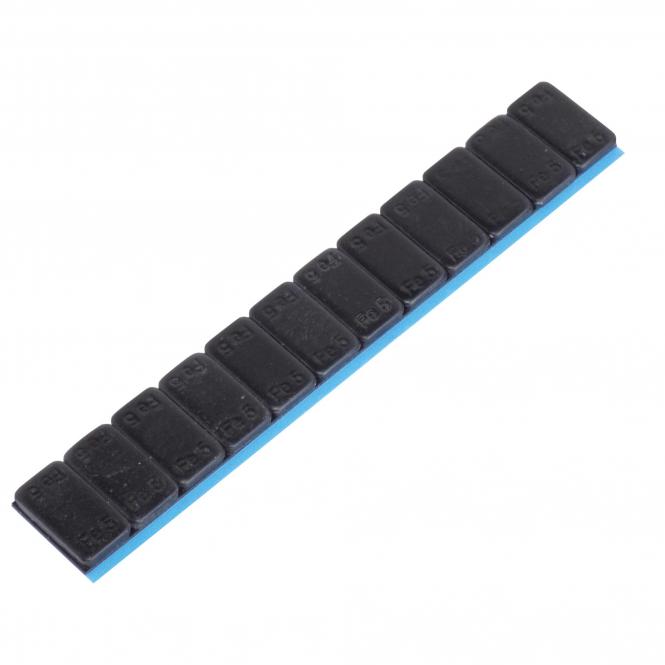 Adhesive Weights for cars, 5 g, 100 piece
• packaging unit: 100 piece
The new generation of economic adhesive weights. For easy handling, the adhesive weight is provided with a 2 mm protective film. This allows the film to be easily removed even with gloves. This weight is electro galvanized and additionally provided with a black, elastic poly coating. It thus meets the requirements of the automotive industry according to DIN 50 021 SS and ASTM B 117-73 after a 480-hour salt spray test. Due to the segment design, the weight is very easy to cut because only the adhesive film has to be cut through. The adhesive film is blue. The segments can be separated without tools. This weight is also available as roll material.
• Total height with adhesive tape: 3,8 mm
• Total width: 19 mm
• Subdivision in 12 x 5g
• Temperature range: -40 ° C to +250 ° C
• Total weight: 60g / pcs.
• Packing unit: 100 pcs.
read more