Black Box AHB wall mount
• Double-walled housing diecast
• Double security
• For wall mounting
• Powder coated, black
• For indoor and outdoor use
• 3 mm door seal
• Proven locking system
• Dimensions: 105 x 71 x 52 mm (H x W x D)
• Weight: 0,9 kg


Larger quantities on request, by ordering 10 boxes, you get 1 master key for FREE.

Subsequently required keys can only be ordered by providing the code number.

Note:
The Black Box is the organization and sales aid and does not fully protect against theft.
In case of heavy and persistent rain, rarely single drops can penetrate.
read more
Available accessories: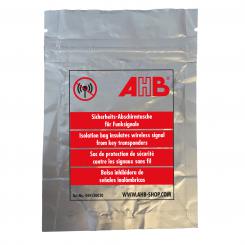 Available, 1-3 working days
Ready for immediate dispatch,
delivery time up to 3 days
Available, 1-3 working days
Ready for immediate dispatch,
delivery time up to 3 days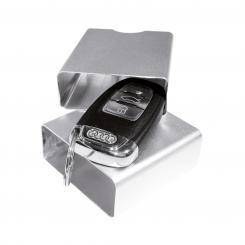 Available, 1-3 working days
Ready for immediate dispatch,
delivery time up to 3 days