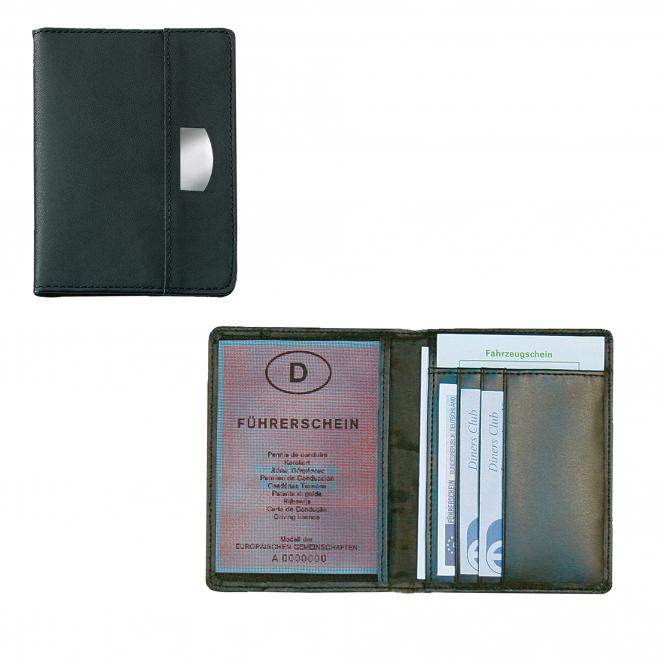 License Bag
• With metal plate
• Black leather
• With 1 net compartment, 2 insert compartments, 3 card slots
• Size: 90 x 120 mm (W x H)
• Etched advertisement on the plaque, 25 x 8 mm

Additional € 48.00 initial costs for new orders and € 17.00 for follow-up orders.

Imprint with brand logos only for authorized dealers!

Please note that leather is a natural product. Therefore, it may come to different natural scars and color variations within a delivery.
read more